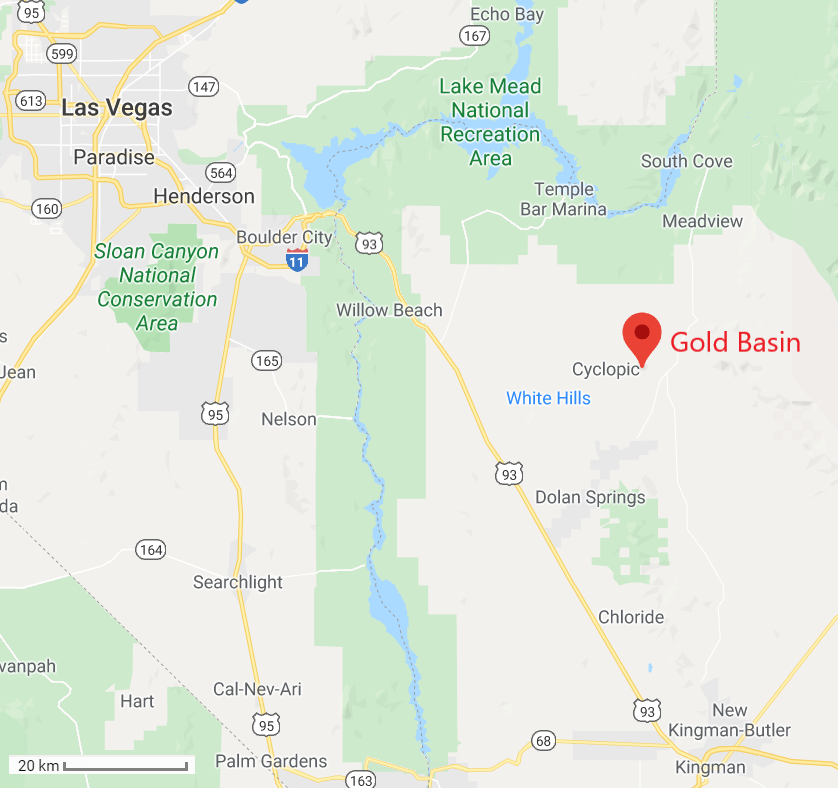 Gold Basin is a 25km2 bulk-tonnage, oxide gold property in Mohave County, Arizona, approximately 1.5 hours' drive from Las Vegas, Nevada.
The Gold Basin project has a significant amount of historical drilling data delivered by previous owners and was fully-permitted in the 1990's as an open-pit, heap-leach operation, though low gold prices meant that development did not proceed at the time.
Gold Basin Corp commenced drilling on the project in November 2020 with initial targets designed to expand the known mineralised area. The mineralisation identified in historical drilling is open in all directions, indicating that the project has outstanding geological potential for a considerable gold endowment.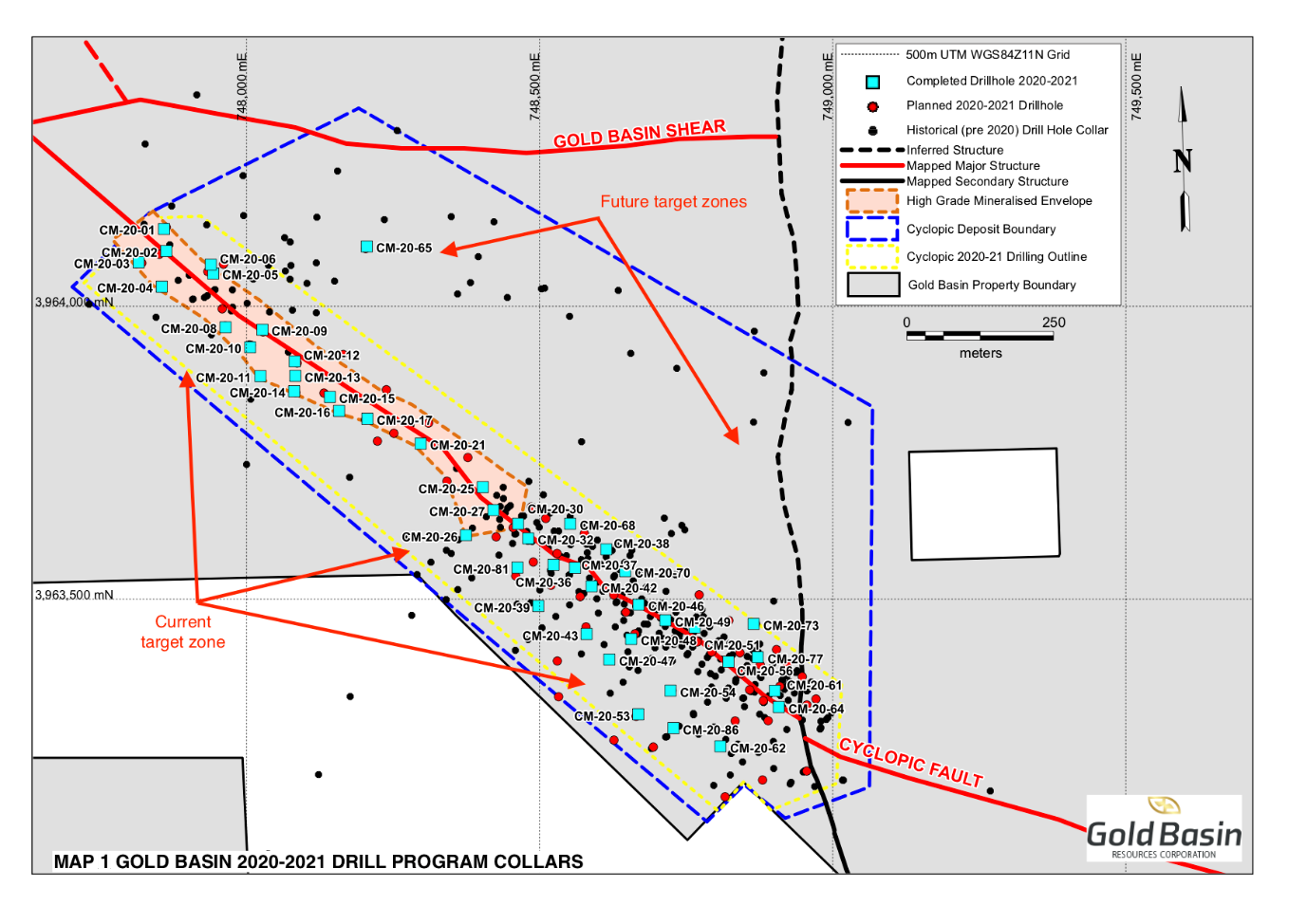 Results from the first 47-holes of phase were released to the market on 8 February 2021 (download), highlighting large zones of gold-bearing mineralisation between surface and 100m depth, with significant intersections including:
o 24.4m @ 1.38 g/t Au from surface
o 18.2m @ 1.62 g/t Au from 3.1m
o 18.3m @ 1.34 g/t Au from 16.8m
o 15.3m @ 1.01 g/t Au from 21.3m
o 4.6m @ 1.29 g/t Au from surface
The second half of the program involves another 55 holes, mostly in the Cyclopic area of the project, to expand the bounds of the known mineralised area. The Company will furthermore test several promising targets across the wider Gold Basin landholding.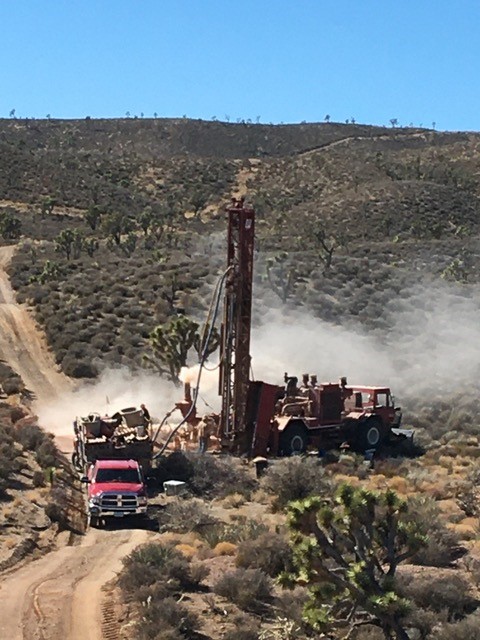 The Gold Basin Project is located within a major geological trend in NW Arizona in the USA, the transition zone between the highly-productive geology of Walker Lane and the southern copper belt.
Qualified Person
Charles Straw, B.Sc., a qualified person as defined by National Instrument 43-101, has reviewed the scientific and technical information that forms the basis for this summary and has approved the disclosure herein. Mr. Straw is not independent of the Company as he is a director of the Company and holds securities of the Company.
Technical Report
NI 43-101 Technical Report: Geology and Exploration at the Gold Basin Project